I was asked to do a review for Send A Flying Card. I had never heard of something like this before, so I was a little intrigued, and am now excited to share this with you, in time to perhaps choose this as a Father's Day gift!
It's basically a frisbee "postcard". They are adorable, and fun! My family and I spent a while on a few different afternoons just throwing it around our back yard. Obviously, it's a fun toy. But what's even cooler, is that you can completely personalize this.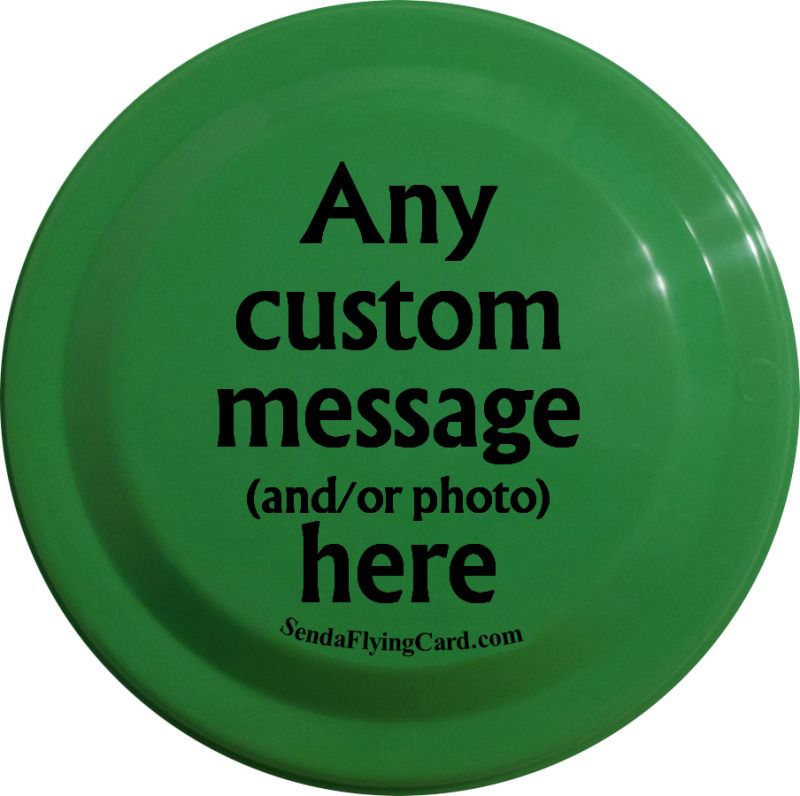 When I was corresponding with the company, I didn't specify what I wanted, (I honestly didn't really know how personal they could be!) so they sent me a golden colored disc, with the header of my blog (just look up at the top.), and it said "We Love The Mom Show, From, sendaflyingcard.com." On the back, there's an address label that looks very much like the back of a post card. Even that pleasantly surprised me because it peels off so easily without leaving behind any of that residue that other stickers and stuff can leave behind on stuff like that.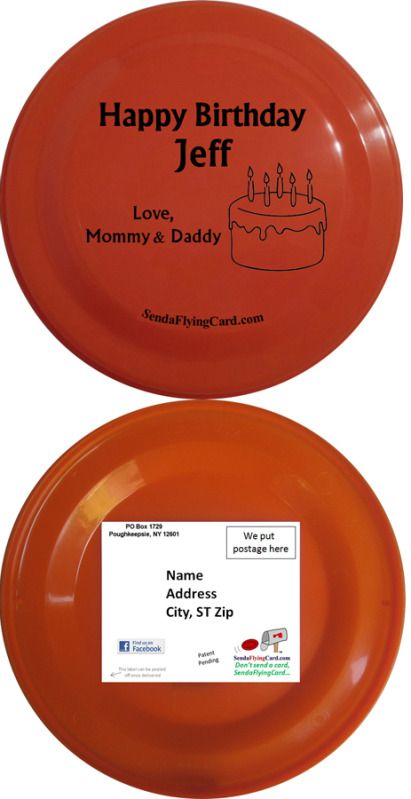 If you want more information, click
HERE to view their website.
The price is fairly reasonable at $9.99 for most of them, and they even offer FREE SHIPPING!..
Like I said before, I was pleased with this product, and know that you would be also!
Disclaimer: I was offered a free product from sendaflyingcard.com in order to do a product review. These opinions are honest and my own. I received no further compensation for positive comments. I will only do a review on products that I feel my readers might have interest in.