This post brought to you by Whitney Farms. All opinions are 100% mine.
As I've posted about a lot, this year, we are living in our new home.  One of the things that excites me about this, is the fact that next year, I am going to plant my first garden.  Unfortunately, we weren't able to set it up for this year, and I'm bummed about that, but we already have the space in our back yard all picked out for a vegetable garden, and a spot in the front yard for a flower garden.  (We're also going to do some lilac bushes also, which is my absolute FAVORITE flower, so obviously I'm excited!)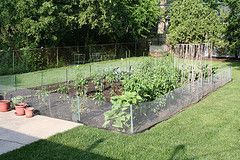 Now, my husband knows a lot more about these things than I do, so I've been doing research in the mean time to learn more about everything having to do with gardening.  I really want the veggie garden to be my baby.  Speaking of a baby, I am going to be feeding mine the vegetables from my garden, so I want to make sure that what I'm feeding her is as healthy as possible, which is why I want to make my garden organic.  Which is why I will most likely purchase some Whitney Farms organic plant food.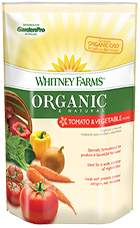 They have over 25 years in gardening experience and have used that time to improve their products.
Some Great things about their product:
*Little to no dust
*No manure smell
*Really easy to use
Those are really important to me.  As well as the fact that it contains helpful ingredients to nurture the plants in my garden, without any chemicals.
Click Here: Whitney Farms®, to get a $3 coupon!!!
(Disclaimer:  The images were taken from a Bing Clip art site, and are not my own images.)