Through The Pitch List, I was given the opportunity to review an absolutely adorable costume from
Buy Costumes!
They offer a wide selection of men's, women's, children's, toddler's and infants' costumes.
I chose to review a costume for my daughter. I got the Wild West Cutie Toddler/Child Costume.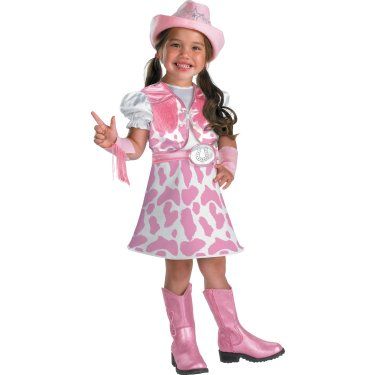 The costume came with everything above except the boots (though those are also available on their website for sale.). The Wild West Cutie Costume sells for only $24.99. This website is really reasonably priced. It is also comfortable with thin fabric. The one thing that we didn't like about it, was the hat. It comes completely straight with no lip at the bottom and we had a really hard time trying to bend it to create a lip the way it is pictured above. We kind of got it, but it still doesn't look as good. Other than that, the rest of this costume is really great! It's a perfect combination of girly, and "cowgirl" and my daughter loved it!
Thanks to BuyCostumes.com, and The Pitch List, as a group, we are able to give away costumes ($45 or less) to seven lucky winners!
a Rafflecopter giveaway
Disclaimer: I received one or more products above for review purposes only. I was not required to write a positive review. My opinions as always are my own. This post may contain affiliate links. The Mom Show's giveaways are not affiliated with Facebook or any other social media networks. The sponsoring company is responsible for all shipping unless otherwise stated. The Mom Show is not responsible for sponsors not upholding their promises and cannot reimburse you for items or the value of products. Should this occur, please contact The Mom Show and I will do my best to help you achieve promised winnings.
Check out other Buy Costume Reviews!