I was approached by Thompsons, asking me if I'd like to do a review and giveaway for a couple of their products. As you guys know, I am a new home owner, so I totally jumped at the chance to do this!! Plus, Father's Day is coming up, and I thought this is a PERFECT time to do a giveaway geared toward the men in our households. (I am waiting on a few other products, and then I'm going to be doing a Father's Day giveaway, I'm starting it a little later then everyone else, but I'm sure you guys won't mind with the cool stuff I'm going to be giving away)
Go
HERE
to check out their website. They offer so many awesome products! The ones that they gave me to review are the
Advanced Natural Wood Protector
and their
Wood Cleaner
.
Now, I don't actually have a deck on my home yet, so I really wasn't sure what my husband would use these for. (I asked him before agreeing to do the review, and he assured me that he would be able to find something to use it on for my review.) He does a little bit of side work with a friend of his who restores and transports hot tubs. This is what he ended up using it for. He did some great work. The one thing that both of them had to tell me, was how easy both of these products were to use. They got a LOT done in a much shorter amount of time than I would have imagined! After using just the wood cleaners, there was a huge difference and improvement in the appearance of the wood they were using it on. It restored it and made it look new again! It really did some beautiful work!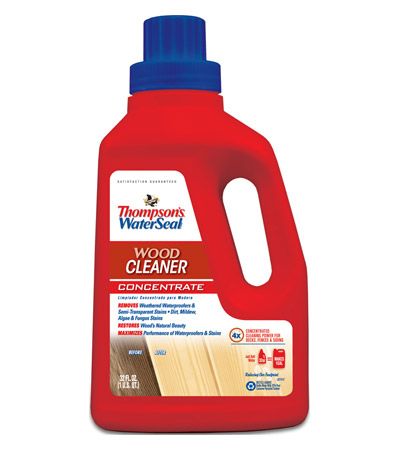 One really great thing about the Wood Cleaner, is that they put in a great effort to impact the environment as little as possible by making the product from concentrate, and using much less plastic in their packaging.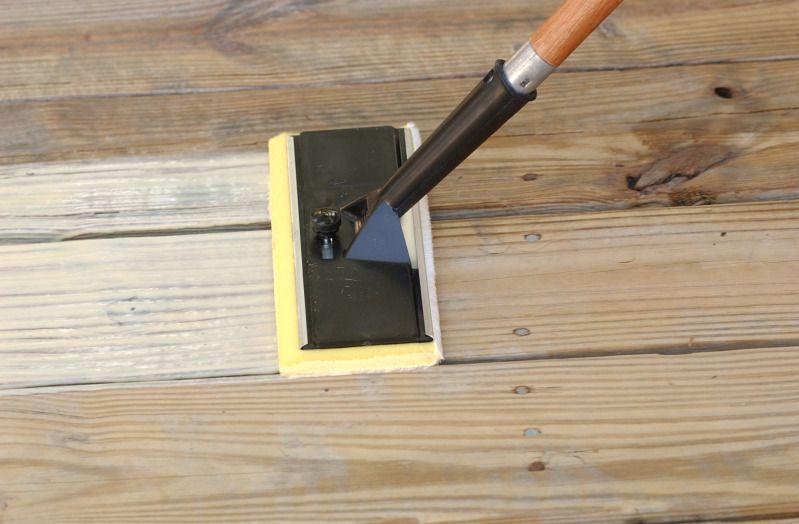 With a lot of wood cleaning products, apparently, you need to apply something else to balance out the pH levels in your wood before adding a water sealant, but this is pH neutral and doesn't require that extra step. (Making it easier and faster, like I said before!)
Their Advanced Wood Protector also helps to make life quicker and easier by only requiring one coat for it's full protection. It protects against mildew, water and sun. Which keeps your wood looking better for much longer! Another great thing about this, is that you can also use it on damp wood, meaning, shortly after cleaning your wood with the wood cleaner, you can treat it with the wood protector shortly after, saving you sometimes DAYS in waiting time! This is also water based so soap and water will wash it off of other surfaces!
One more thing that I love about these products is the detailed instructions that are included with the product and on their
WEBSITE
. I was just sitting and reading through their instructions for use, and it is full of helpful tips, Someone with no experience with this kind of stuff (like me, for example) can easily figure out what they're doing using Thompson's instructions!
I am sure that you all would LOVE to see some before and after pictures of a deck, so I asked the company to send me some! Here they are!
This deck had a recent add on, and you can see the older wood verses the new wood. This is what made them decide to buy some Thompsons!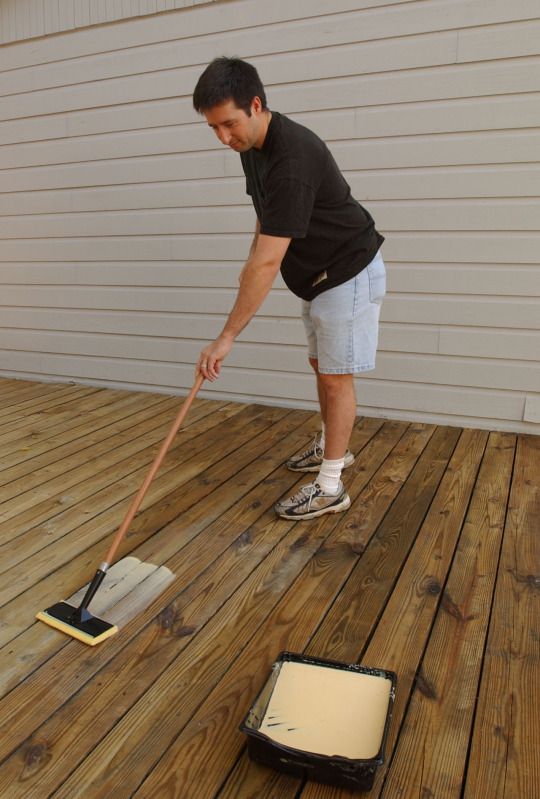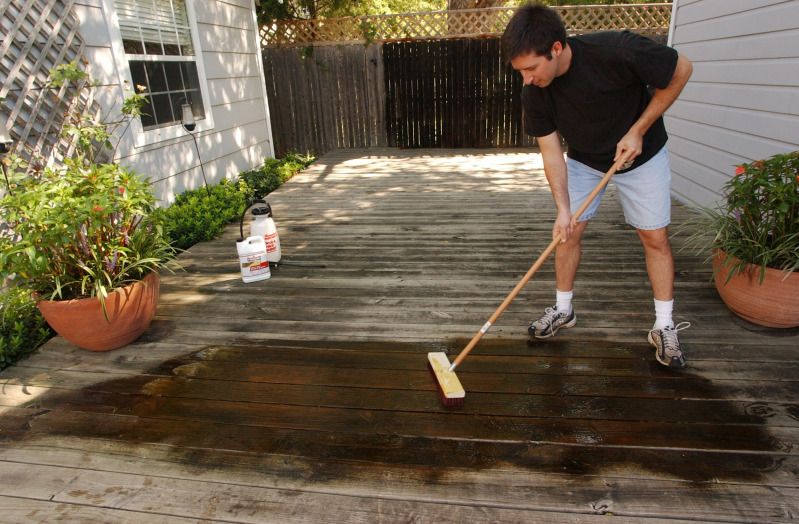 Here he is doing the work on his deck! Making it look easy! Notice how the wood looks older, this man apparently added on to his deck, and then had to do the work to make the old part look as nice as the new part.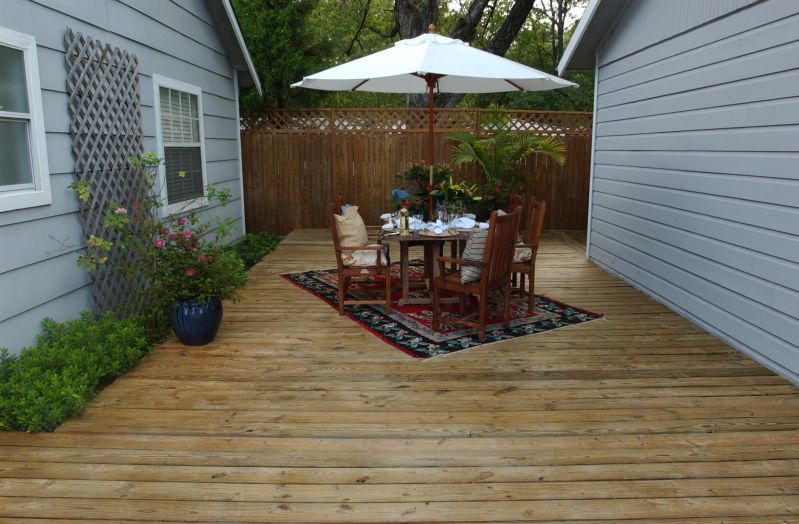 Here is a great picture of after his work was done!! You really can't tell that there is old and new wood really at all, can you?
I would definitely recommend Thompsons to anyone needing to clean and protect their wood from the elements! It's easy to use and it works wonderfully!
A little later in the month, I am doing a pretty great Father's Day giveaway, in which they have been gracious enough to include $120 worth of these products!! So stay tuned for that!
Disclaimer: I was offered free products from this company to do the review. The opinions are my own, and I only agree to review products that I think would be a good fit for my readers. Free product was my only compensation. My review is honest, and the opinions are strictly my own.