I was given the opportunity to try and review two products from disasterskills.com. They gave me the Real First Aid kit.
This first aid kit comes in a fairly small bag (not like the bigger boxes that I am used to) so it doesn't take a lot of space, and it's really portable.
For the size of the bag, I was so surprised at how much was inside.
Included in the kit, were a first aid guide, gauze rolls, gauze pads, combine pads, bandaids, rubber gloves, sanitizing wipes, antiseptic wipes, medical scissors, medical tape, thermal wrap, bandaids, slings, tweezers, a CPR iso-shield, ice pack, and even eight 4 oz. bags of emergency drinking water!
Having not had one previously, I now feel covered to deal with numerous things that none of us ever want to think about happening. It's all packaged in an organized and compact manner in a bag that makes it easy to grab and go when needed.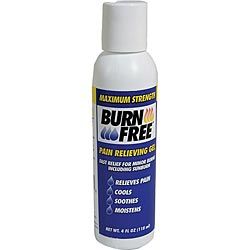 Another thing that was included in my review, was this Burn Free pain relieving gel. It promises to "cool, soothe and moisten" and it honestly does all of these things. Now, I love blogging, and take this very seriously, however, I would definitely never hurt myself for the sake of a product review. However, it just so happens that while I was cooking a few days ago, I had a little bit of hot oil splash on my forearm (I've posted about doing this before, if you're read that, you're probably thinking that I'm pretty bad in the kitchen at this point. I promise you, it doesn't really happen that often!) But it just so happens that a couple of days earlier, I had received this product for review, so obviously, I tried it. It really does make it feel a little better. It also works really great for Sunburns!
If you're interested in any products or classes in disaster preparedness, please check out their website
HERE.
Disclaimer: I received one or more products above for review purposes only. I was not required to write a positive review. My opinions as always are my own. This post may contain affiliate links. The Mom Show's giveaways are not affiliated with Facebook or any other social media networks. The sponsoring company is responsible for all shipping unless otherwise stated. The Mom Show is not responsible for sponsors not upholding their promises and cannot reimburse you for items or the value of products. Should this occur, please contact The Mom Show and I will do my best to help you achieve promised winnings.