I was given the privilege of receiving and reading two books written by Daris Howard for my review. I have to say, that both of these books were a blessing to read.
The first one was
When The World Goes Crazy Life's Outtakes Year One 52 Humerous and Inspirational Short Stories
. I have to say, this book was really a blessing. There were stories that made me laugh, and some that had me choking up with tears in my eyes, and some that did both. This book is actually where I got the quote that I wrote about in
this blog post.
Just about all of the stories in this book were easy to relate to. I don't want to tell you too much about it in case you decide to read it (or win the Dad's Giveaway that starts on Saturday, because both books in this review are two of the prizes being offered!), but an example of how I was moved by and relating to this book, one of the stories was about a man and wife who were expecting, went into early labor, and lost their child right before Christmas. I miscarried a few months before getting pregnant with my daughter, so this story hit really close in my own life and had me in tears. But then the next story made me smile, there were stories that made me think about things (like the one that prompted the blog post linked above). If you're looking for a really inspirational book, I highly suggest this book.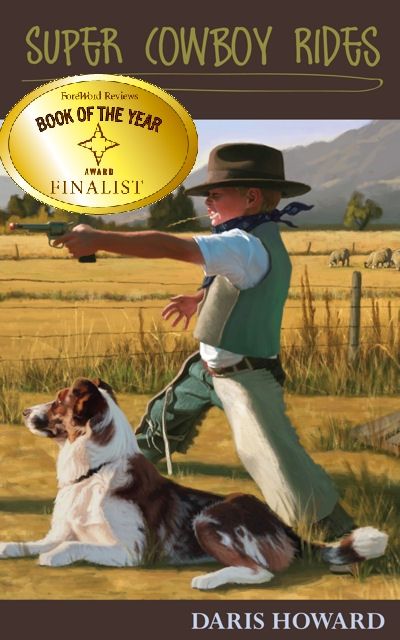 This is the other book I had the pleasure to read. It's a wonderful story about a little boy named Tommy. From the very beginning I had a very vivid picture in my mind of the life this boy and his family lived. I felt what his family was like, and the experiences that are portrayed are written descriptively. This is one of those stories that made me laugh, and cry, sometimes at the same time. I thoroughly enjoyed reading this book, and following Tommy's trials and tribulations through the story, and seeing the world, for a little while, through the eyes of a young boy. He definitely goes through his fair share of struggles.
Daris Howard is a great writer. His writing style is fairly easy to read, while still being really descriptive. He paints a vivid picture in his writing without being long and drawn out. I really enjoyed both of these books, and would highly recommend them.
As I said before, this Saturday, my Dad's Giveaway will be going live, two of the featured prizes are these books!
The Mommy Island also did a review for this book!
Go here to read it!!
Disclaimer: I received one or more products above for review purposes only. I was not required to write a positive review. My opinions as always are my own. This post may contain affiliate links. The Mom Show's giveaways are not affiliated with Facebook or any other social media networks. The sponsoring company is responsible for all shipping unless otherwise stated. The Mom Show is not responsible for sponsors not upholding their promises and cannot reimburse you for items or the value of products. Should this occur, please contact The Mom Show and I will do my best to help you achieve promised winnings.