I would be willing to bet that we all have that someone on their list. Someone who loves working on their vehicle. Someone who loves getting a job done with their own hands. My husband is like that, which is why, when given the opportunity to do a review from
Eastwood
for my Holiday Gift Guide, I jumped at the chance.
One night, my husband's headlight in his truck went out, and he was trying to fix it with no light in our driveway. He ended up having to half pull it into the garage so he could use the combination of the indoor and outdoor garage lighting in able to see to finish the job! For Christmas this year, he is getting a
30+1 Surface-Mount LED Retractable Worklight Combo
from
Eastwood
.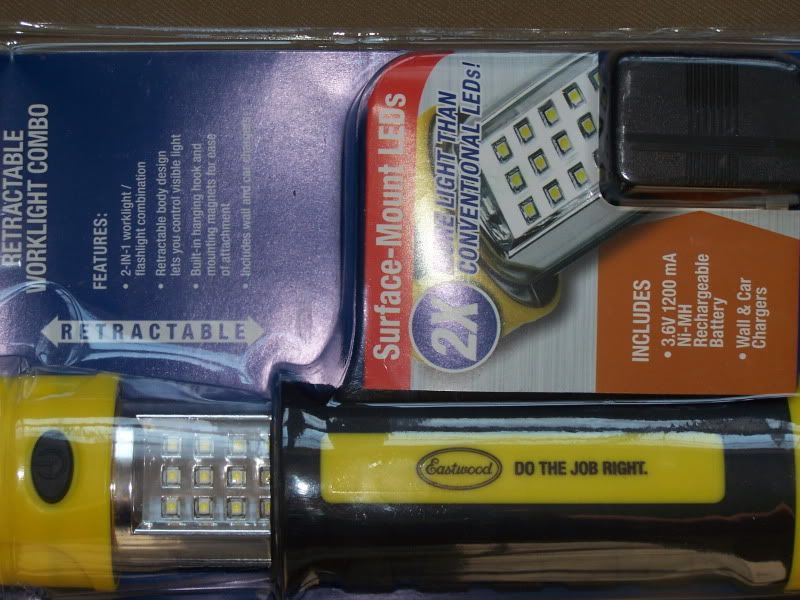 This is a combination flashlight and worklight. The body is retractable which lets you control where your light is going (which is really great for our men working under the hood, especially at night!) There's also a built in mounting hook and mounting magnets allowing it to attach easily to their work surface (also great for working under the hood!) It also has rechargeable batteries, and comes with both wall AND car chargers! It's not huge, but it's definitely bright enough to help with any job (without being overwhelming. LED lights are so great anyway.) It's a perfect shape to comfortably use as a regular flashlight as needed (there's an additional light at the top that you couldn't really see in the picture.) in addition to using it as a work light. Not only that, but right now, these are on
sale for only $19.99
on
Eastwood's Website
!
Don't worry though, the next item that I received from them would also be a great gift for a man OR a woman (It is a handy tool that everyone should have that will fit right into your purse!).
It's a
mini ratchet and bit set.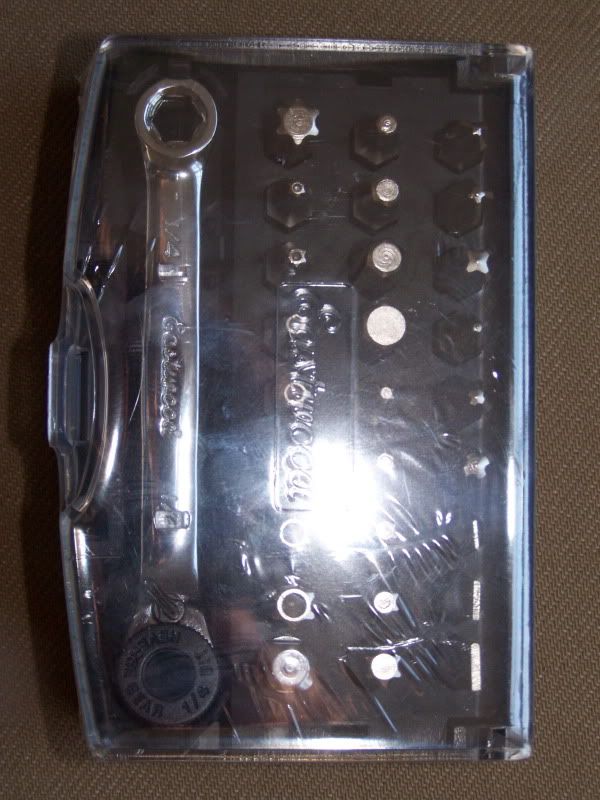 I think that every home should have at least one set of bits and a ratchet tool. (I remember being in college and my then soon to be brother in law MAKING me buy a small ratchet set to keep in my car, so that whoever was going to help me should I need it would have the tools on hand.) I think that even if we don't always know what to do, we should at least make an effort to have some basic tools in our home (and I guess it wouldn't kill us to make an effort to try to use some of them for basic home fixes) This is why I say that this particular gift would make an excellent gift for men or women (or college students!).
This set is
selling right now
on
their website
for only $14.99!
Disclaimer: I received one or more products above for review purposes only. I was not required to write a positive review. My opinions as always are my own. This post may contain affiliate links. The Mom Show's giveaways are not affiliated with Facebook or any other social media networks. The sponsoring company is responsible for all shipping unless otherwise stated. The Mom Show is not responsible for sponsors not upholding their promises and cannot reimburse you for items or the value of products. Should this occur, please contact The Mom Show and I will do my best to help you achieve promised winnings.