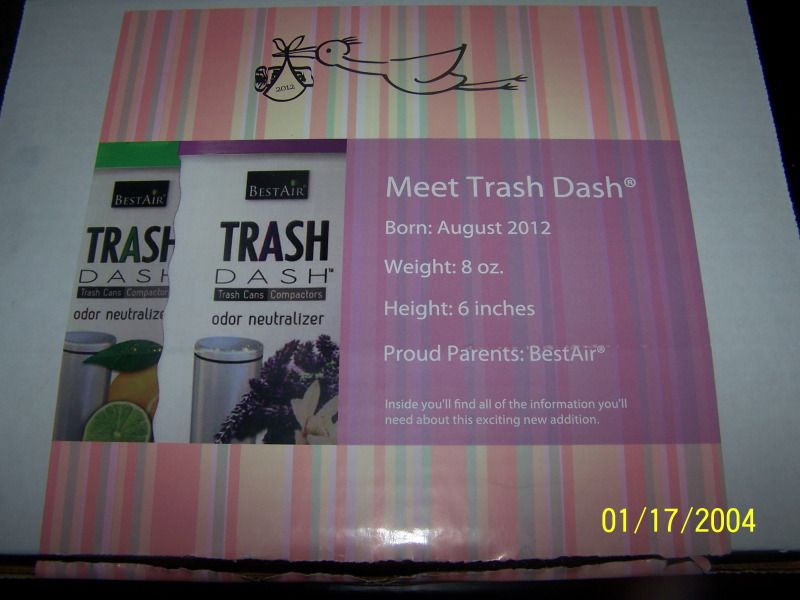 I had the opportunity to review this awesome new product called
Trash Dash
. It is an odor neutralizer for your trash cans. It works great! I use it in my kitchen and in the bathroom where we put my daughter's pull ups in the morning (off topic, but an update on that, she is doing really well during the day, but we're still using pull ups at night.).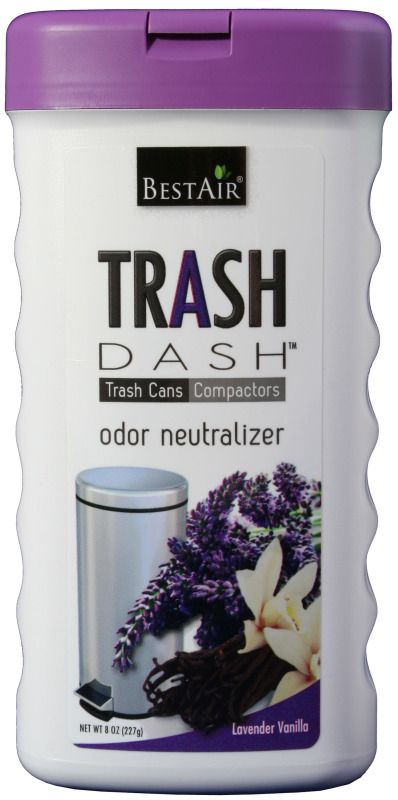 I have to say that as long as you use it according to the directions, it works really well at doing what it's supposed to do. All you need to do, is sprinkle a dash or two into your trash can daily. I do that, and I also dash some in whenever I put something in there that might smell badly.
The scents are so pleasant. Not overwhelmingly strong, but pleasant.
Trash Dash
carries two lovely scents. I reviewed a Citrus Burst scent, and Lavender Vanilla scent. Both smell really nice and they both work to neutralize bad smells, and instead omit the pleasant smell that they represent.
I also use it a lot in my kitchen, after throwing leftovers away, I always put a little bit in, and then I usually dash a little in at the end of the night if I don't empty my trash can, and in the bottom whenever I put a new bag in.
If you go to their
website
, you can get two bottles for $8.49, so it's also really affordable. Not to mention the fact, that you can finally fill your trash bags all the way without emptying it due to smell, so that's a money saver too! I know that I have definitely saved money since purchasing it because I used to empty my trash every night whether it was full or not (and it frequently wasn't), and now I can wait until my trash can is actually full!
I definitely recommend this product to parents, and anyone else wanting to obliterate garbage can smells!
Disclaimer: I received one or more products above for review purposes only. I was not required to write a positive review. My opinions as always are my own. This post may contain affiliate links. The Mom Show's giveaways are not affiliated with Facebook or any other social media networks. The sponsoring company is responsible for all shipping unless otherwise stated. The Mom Show is not responsible for sponsors not upholding their promises and cannot reimburse you for items or the value of products. Should this occur, please contact The Mom Show and I will do my best to help you achieve promised winnings.