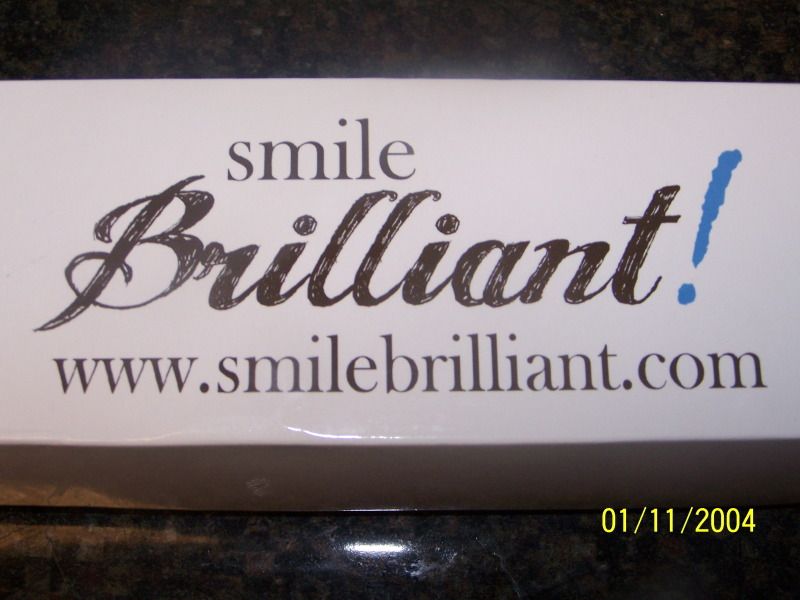 I had the opportunity to review a teeth Whitening kit from Smile Brilliant. As a smoker and coffee drinker, I could definitely use the teeth whitening. I have used home kits, but they just don't seem to make much of a difference, so I was really excited to be able to try a real professional kit.
When I opened it, I was a little overwhelmed to see all that was inside (meaning, all that I was going to have to do to whiten my teeth!)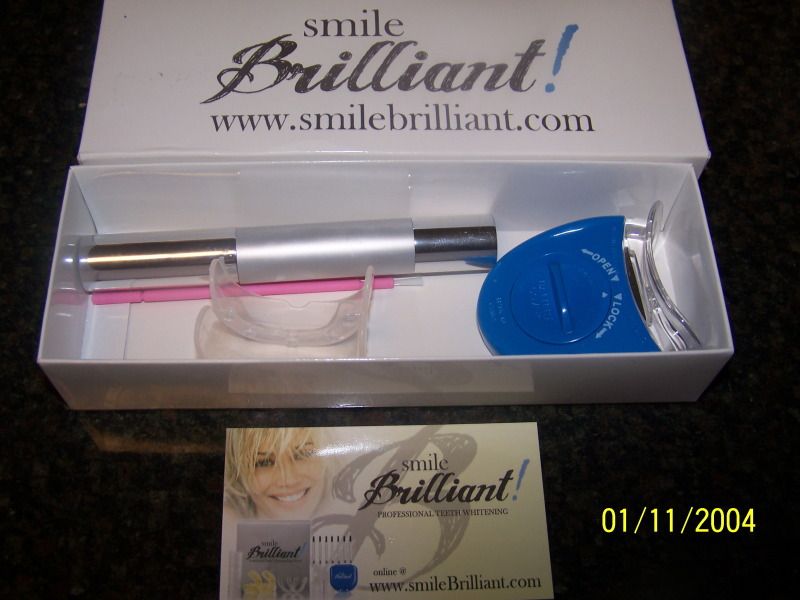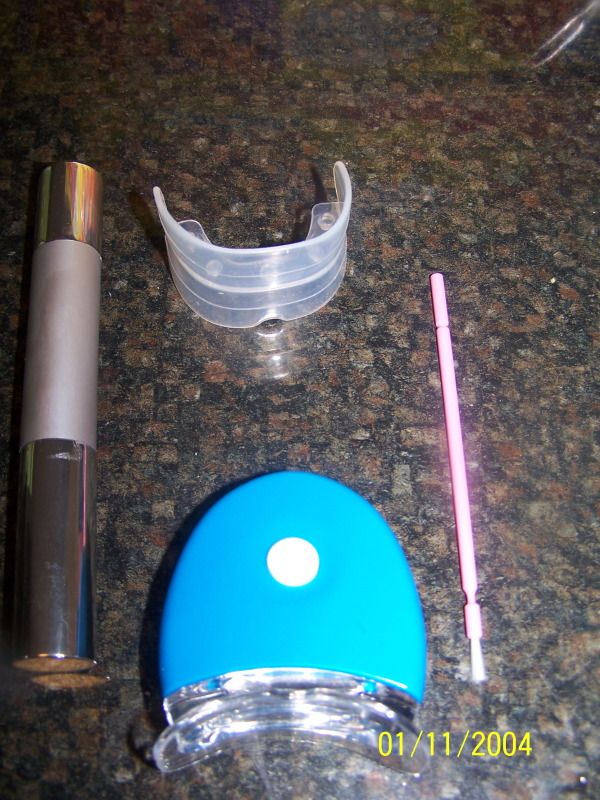 But, it's actually pretty easy. You use the whitening stuff, and the pink brush, to paint your teeth with the whitening solution, and then you put the clear plastic thing over your teeth. You then hold the LED light over them and do this for 20 minutes a day, and that's it!
One of the best parts, you can get this
LED whitening kit
for only $39.95, which is SO much cheaper than it would cost for you to have your teeth professionally whitened in a dentist's office!
The one and only thing that I didn't like, and would suggest that the company change, is that I think they should package, or wrap the protective tray and brush in the way that the LED light was packaged when I got it. The tray was dusty, and I then felt that I had to wash both before using them. Other than that, I feel that this is a great product that will save a lot of people who would like to whiten their teeth a lot of time and money!
Disclaimer: I received one or more products above for review purposes only. I was not required to write a positive review. My opinions as always are my own. This post may contain affiliate links. The Mom Show's giveaways are not affiliated with Facebook or any other social media networks. The sponsoring company is responsible for all shipping unless otherwise stated. The Mom Show is not responsible for sponsors not upholding their promises and cannot reimburse you for items or the value of products. Should this occur, please contact The Mom Show and I will do my best to help you achieve promised winnings.