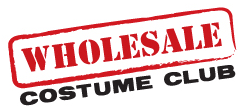 When I was given the opportunity to do a review for a product from the Wholesale Costume club, I jumped at the opportunity, because my daughter LOVES to play dress up! Upon looking at their website, I was amazed at their reasonable prices. They have inexpensive costumes, and some that cost slightly more. This is the one i chose:
The Disney Ballerina Ariel Costume
Cute, right?? Would you believe that this cost less than $25? Because it does! They also sell accessories for their costumes, adult costumes and more!
My daughter LOVES this costume, and it looks adorable on her. Pictures of it don't even do it justice. She has fun wearing it and dancing around. The fabric is durable, and she says that she is comfortable wearing it (it even comes with a white slip for under the skirt so that the lacy fabric isn't brushing up against her. She has decent mobility while wearing it also.
The customer service with this company is wonderful too. I thoroughly enjoyed my experience dealing with this company. The product was received fairly quickly (I received the product nine days after ordering). They have been helpful with everything I've needed to do the review.
Overall, I had an enjoyable experience working with this company, and would love to do so again in the future, and their product and prices are both something that I can stand behind and gladly recommend to all of you!
If you want to check out their website, you can go to
Costume Club
and you can find
more costumes here
. You can also click here to check them out on facebook!
Disclaimer: I received free product in order to do a product review for Wholesale Costume Club. The opinions expressed above are my own, and I was offered no financial compensation for this review.