I have been asked to share with you a website that can allow you to give beautiful gifts to friends and family members.
Now, they didn't just ask me to share it with you. They are also offering my readers a DISCOUNT of 15% off your ENTIRE order! Just use the code:
15OFF
when you check out, and your price will decrease by 15%!
If you look at their website
here (GiftBasketsPlus.com)
, you will find a great selection for just about anyone on your list.
Whether you're getting a basket for someone who likes wine: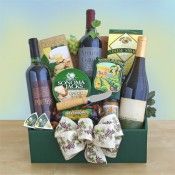 Or a chocolate lover: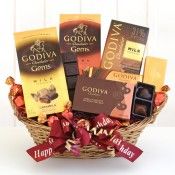 or both (because, seriously.. a perfect evening for most women would involve both of course!):
GiftBasketsPlus.com
is a great resource for beautiful gift baskets for family and friends! So, remember that website for all of your gift basket needs, and remember the discount code 15OFF to save some money in the process!