This is a sponsored post by me on behalf of Lifescript.com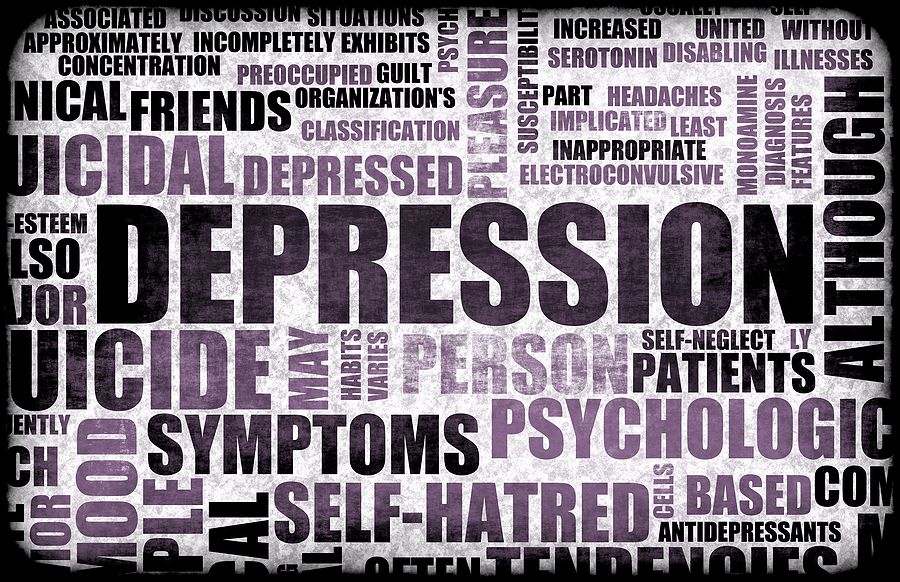 If you or someone you know has ever
suffered from Depression
, you are probably aware of just how debilitating it can be. I suffered from Post-Partum Depression, and for a long time, it was pure hell. To be completely honest, it is something that I still (almost five years later!) deal with to some extent today. For me, however, I knew ahead of time that it was a possibility so when it came about, and my husband suggested that perhaps seeing a doctor about it may be necessary, I quietly submitted and agreed. The agreement, and then the doctor's visit were two of the hardest parts of this illness. I say they're the hardest part, because they're the biggest hurdles. When you're suffering quietly, it's horrible and you feel terrible, but the absolute last thing you want to do is talk about it. The stigma alone is frightening, then there's the difficult task of putting the way you're feeling into words, and that seems next to impossible. But after that, it gets better! You and your doctor work together to formulate a treatment plan that works for you. Sometimes it takes a few different tries, a few different medications and dosages, but you know that you're on the right track, you know that that feeling that won't go away is about to be chased out, and that alone brings comfort beyond words.
Someone very close to me suffered in silence for years, possibly even decades. She was brought up in a time where depression, like most other mental illnesses was very rarely talked about, and much less treated. Over the course of her illness, she functioned successfully, raised children, was an extremely devoted wife, successful at work, and was very active in her community. All through all of it, she suffered in silence. She didn't like going to bed. Over the years, she also battled with addiction, seemingly defeated that only to find her self back in it's clutches again years later. This happened a few times through the course of her illness. She then got to the point where she was suicidal. A loving mother and wife who just didn't want to be alive anymore because she just couldn't stand getting out of her bed in the morning. A wonderful woman who looked past all of her awesome attributes only to see her perceived flaws, mistakes and failings. A person who, to most, was nothing other than good, found not much other than negativity in herself. She decided that she truly didn't want to feel that way anymore, and thought for a short while that the only way to make it go away, was to cease living. An incident that I won't get into here occurred that landed her in a psychiatric ward within her local hospital. During that stay, she was forced to go to group meetings and therapy sessions. She had to sit and listen to her family tell her how worried they were. While discussing further treatment options, she thought that all of the people she loved most had turned against her, because they simply wanted her to get help. They wanted her to be well. They wished for her to see in herself what all of them saw in her, but more than anything else, they wanted her to love her own life, and herself, as much as all of them did.
With the help of the hospital and her family, she travelled over 800 miles to a treatment center where she underwent treatment, received medication and gained valuable coping skills that just weeks prior no one realized she was lacking. While in the hospital something amazing happened for her. They put a name to what was causing her to suffer, and over the next weeks, she learned what was happening in her body and mind. She learned a lot about herself and gained so much. This is something that she will always battle, just like so many others, but it is something that she now knows that she doesn't have to fight alone. She has the tools she needs, she's on medication, and she has people she knows she can call if something isn't right. All of this happened fairly recently, so she will continue to be in my prayers as she's still on the road, but I know that she will be fine as she gets used to everything.
My reason for telling you this story is because I really believe that there are so many people out there who are suffering in silence. There are probably a lot of people out there that are battling this illness without even realizing that they have an illness. If you haven't been there, or seen it, it's extremely difficult to understand what it must be like. Imagine waking up in the morning and dreading stepping out of your bed, let alone out into the world. Imagine a nagging feeling that something is terribly wrong, but not knowing what it is. Imagine not wanting to talk about it, for two reasons: One: you're not really even sure how to put these feelings into words and Two: What if they think you're crazy, or disregard what you're saying as a "bad day"?
If any of this, or other
depression symptoms
describe you, please, please reach out. It absolutely doesn't have to be this way for you. It may take a while, but you can feel better if you just take that first step. Please don't let it get worse. If there is no one else you can talk to, contact me, and I will do my best to help you find the help that you need. There's a contact tab on the bottom right corner of your screen as you're reading this. I will help you find help, and I will do it discreetly.
Want to find more posts relating to depression? Then be sure you do not miss these articles:
Lifescript's Depression Health Center features tips, quizzes, recipes and articles – all by professional health writers, experts and physicians – covering postpartum depression, seasonal affective disorder, bipolar disorder, how to boost your mood with exercise and more. Please visit the
Lifescript Health Center on depression
for more information.
This is a sponsored post by me on behalf of Lifescript.com.