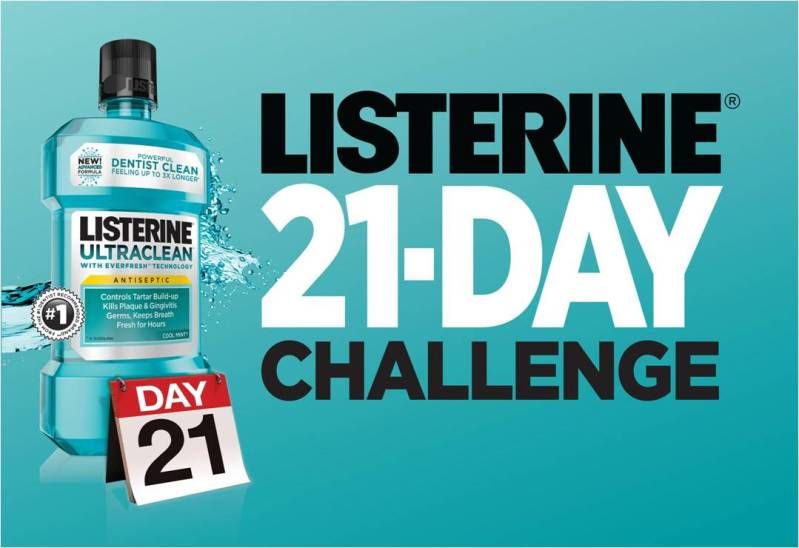 As you may remember
from this post
, I had told you guys about three weeks ago, that I was going to be taking part in
Listerine's 21 Day Challenge.
The last day of the challenge was last week (though I love using Listerine, so the end of the challenge really doesn't mean that much will be changing for me.)
I basically told you all that I was going to devote three weeks to maintaining better oral health for my daughter and I. Part of which, included making sure that both of us continued brushing twice a day, flossing every day and using
Listerine mouthwash
. One of the reason that I wanted to join in on this challenge (which you can still join in on by checking out their
Facebook page
.), is because I wanted to use and introduce to my daughter a mouthwash that gets rid of all of the germs in our mouths (brushing our teeth doesn't get as many of them as we'd think). My daughter loves their
children's line
, and my personal favorite is their orange flavor.
I have some wisdom teeth that give me trouble sometimes, and I have to say that using Listerine to remove bacteria for three weeks has helped a lot (I was using salt water when it bothered me, but that hasn't been necessary!). I have also noticed, that morning breath (we all have it!) for all of us has decreased slightly as well.
I would definitely call the
21 day challenge
a huge success, and would still recommend for you to try it!
Disclosure: I received products from Johnson and Johnson Healthcare Products Division of McNeil-PPC, Inc. and The Motherhood as part of my participation in the LISTERINE® 21 Day Challenge. All thoughts and opinions expressed in this post are my own.