As many of you know, I have been working on losing weight. When I made the decision to begin this journey, I began looking at different companies, products and services. This is when I came across
Zaggora
. They have an awesome line of clothing that generates more heat while you're moving, increasing both your body temperature and your calorie burn! They offer various products, including both tops and bottoms.
I received their
HotPants 2.0 Capris
.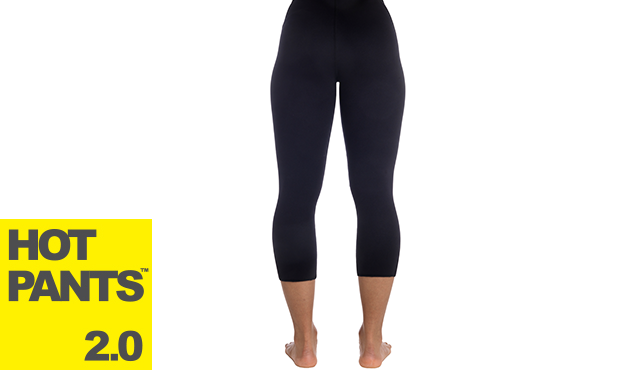 I have to say, I was a little skeptical that these pants would make any difference at first. After wearing them for only a week, I really did notice a difference, and have been wearing them frequently ever since. I wear them whenever I work out, of course, and then I also wear them on days when I don't work out when working around the house and other things. When I am wearing them, they feel warm (I have loved having them through the winter, actually), but a comfortable warm. There is actually nothing uncomfortable about them.
I have noticed a difference in my bottom. Also, I don't know if I just got ones that are too big, or if they're supposed to do this, but I have also noticed a surprising difference in what some lovingly call the "mother's apron" that I've been desperately trying to lose (unfortunately, it's still there, but I'm hoping not for too much longer!).
These can be purchased directly on their website for $104.00. I am actually considering ordering more because they are absolutely worth the money. Whether you're new to fitness and exercise (kind of like me!) or you're a seasoned athlete, if you're looking for some quality workout clothing I highly recommend this company!
Disclaimer: I received one or more products above for review purposes only. I was not required to write a positive review. My opinions as always are my own. This post may contain affiliate links. The Mom Show's giveaways are not affiliated with Facebook or any other social media networks. The sponsoring company is responsible for all shipping unless otherwise stated. The Mom Show is not responsible for sponsors not upholding their promises and cannot reimburse you for items or the value of products. Should this occur, please contact The Mom Show and I will do my best to help you achieve promised winnings.