A few months ago, I was given the opportunity to work with My Wonderful Walls. I just wanted to take a few moments today, to share with you all they offer, and the many ways they can help you with your home decorating.
Are you toying with changing up one or more rooms in your home? Are you thinking that you'd like to add a splash of color, but aren't quite ready to start painting? My Wonderful Walls is a company that produces wall decals for every room and personality in your home.
They offer
nursery murals
,
wall stencils
and
wall decals
, in addition to plenty of wall items for the home and office. They do offer a lot of things geared toward our children (I'm really excited to be able to add a completely new look to my daughter's room with a princess set!), but they also offer a lot of wonderful things for adults as well.
Here is a wonderful example of the beautiful artwork that they make it so easy to add to your home. The
Wise Owl Wall Sticker
is something that adults and children alike will love. It's a large sticker that is available in six different colors, and is very reasonably priced at only $42.99!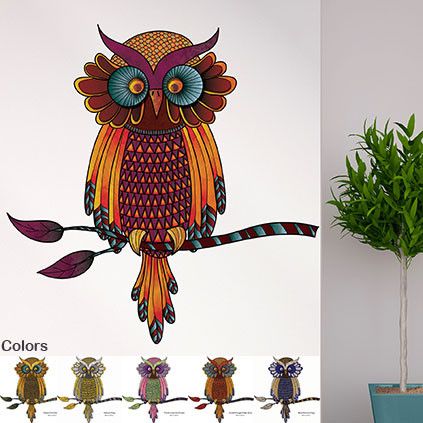 I must admit, I really love all of the things for children's rooms, however, I also am really impressed and excited about the fact that they offer so many things for older children, teens and adults also!
I will be doing a giveaway for a $100 gift certificate to this website very soon, so stay tuned!!